Welcome to Mission Podiatry
We are pleased to share that our practice, Mission Podiatry, received the Patient Centered Specialty Practice designation by The Physician Alliance.
When you choose Mission Podiatry, you are choosing a respected, experienced and compassionate podiatrist in Clinton Township. Whether you're suffering from a mild sprain or chronic heel pain, Mission Podiatry is committed to helping you return to a pain-free, active life through expert treatment of the foot and ankle.
As you browse our website, be sure to sift through our complete list of services. From bunions and ankle sprains to heel pain and toenail problems, you can learn more about the procedures we offer and the conditions we treat on our services page. We pride ourselves on using advanced podiatric practices and equipment, and with the experience and knowledge of our podiatrists in Clinton Township we offer you and your family the highest standards in care.
You will also find information on our site about our expert podiatry team, our Clinton Township office location, appointment hours and contact details. We welcome new patients of any age for once off or ongoing podiatry health care.
Your feet are the foundation of your body, taking you where you need to go. Don't take foot pain lightly. Allow us to give your feet and ankles the attention they deserve. Contact Mission Podiatry to make an appointment today.
All of our professionals at Mission Podiatry maintain the highest levels of accreditation and pursue ongoing education to stay abreast of thJoyce Professional Picturee latest trends in podiatry.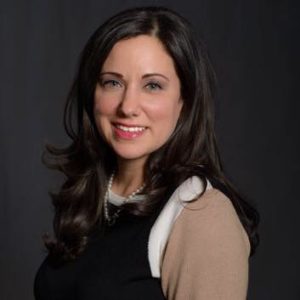 Joyce E. Patouhas, D.P.M.
Dr. Joyce Patouhas completed her residency training at Genesys Regional Medical Center in Grand Blanc, Michigan where she served as the Chief Podiatric Surgical Resident. While there, she received extensive training in all aspects of foot and ankle surgery including peri-operative management of surgical patients, forefoot, midfoot, and hindfoot procedures, surgical arthroscopy, trauma, wound care, and diabetic foot care. Dr. Patouhas is well rounded in all aspects of surgical and conservative podiatric management. Dr. Patouhas graduated from the Ohio School of Podiatric Medicine where she earned a Doctor of Podiatric Medicine degree. Prior to that, she received her Bachelor of Science in Biology from the University of Detroit Mercy. Dr. Patouhas is a member of the American Podiatric Medical Association, the American Academy of Podiatric Practice… Continue